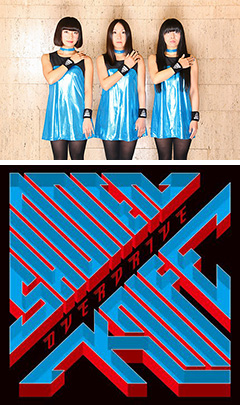 少年ナイフの新作『嵐のオーバードライブ』に収録される「Like A Cat」のビデオを皆さんからの投稿ビデオで作成する事にしました!
かわいいネコちゃんの動画を下記サイトに投稿してください!
http://www.skmusicvid.damnably.com/
投稿に関しては下記の要領でお願いします。
・動画の秒数は最長で15秒
・最大ファイルサイズ:250MBまで
・ファイル形式は.mov, .mp4, .mpg, .avi
尚、投稿を多数いただいた場合はこちらで映像を選択させていただきます。ご了承ください。
皆さんからのご応募をお待ちしています!
Shonen Knife fans! We need your help for an upcoming music video!
As you know, we love CATS! They are cute, they are silly, they are sometimes nice, they are sometime scary! Whatever their mood is, they always have personality!
Do you, your friends, or your family have a cat? If so, please send us a 15 second video for a chance for your special Cat friend to appear in our next video! Click the website link for more details!
Related Releases
嵐のオーバードライブ

2014/04/16 CD PCD-25163 定価:¥2,625(税抜¥2,500)